The Potential Role of Spa Therapy in Managing Frailty in Rheumatic Patients: A Scoping Review
Source:
Healthcare (Basel) . 2023 Jun 30;11(13):1899
DOI:

10.3390/healthcare11131899
Publication date:

2023 Jul
E-Publication date:

June 30, 2023

Availability:

full text
Language: English Countries: Not specified Location: Not specified Correspondence address: mariachiaria.maccarone@phd.unipd.it
Article abstract
Frailty is not limited to the elderly, as patients with rheumatic diseases can also experience this condition. The present scoping review aimed to investigate the possibility of using the health resort setting as an alternative location for managing rheumatic patients with frailty. The research resulted in finding several in vitro, in vivo, and clinical studies, resulting in evidence supporting the effectiveness of spa treatments in reducing pain, improving function, and managing comorbidity in rheumatic diseases. Additionally, spa treatments were demonstrated to modulate the MAPK/ERK pathway and the NF-kB pathway's activation and to reduce proinflammatory molecules' secretion in rheumatic diseases, thus suggesting their potential effective role in the regulation of inflammaging in frailty. Moreover, the health resort setting may offer potential resources to reduce risk factors, such as drug consumption, inactivity, and disease severity, and may serve as a setting for developing prevention protocols for frailty. Future research should explore innovative approaches, such as exercise training and early diagnostics, for the overall management of frailty in rheumatic patients in the spa setting.
Article content
1. Introduction
The progressive increase in life expectancy worldwide, with the global population of subjects over the age of 60 expected to double in the next 30 years [
1
], has determined an increase in the number of individuals requiring rehabilitative intervention. In fact, individuals of the same chronological age may vary widely in their biological age due to genetic, biochemical, and environmental factors, as well as physical, psychological, and social determinants [
1
,
2
]. An important impact on individual aging is determined by frailty, a condition defined as "a biologic syndrome of decreased reserve and resistance to stresses, caused by cumulative declines across multiple physiologic systems and resulting in vulnerability to adverse outcomes" [
3
]. As individuals age, a physiological reduction in organ function is inevitable. However, in frail subjects, this process is abnormal and involves numerous organs and systems, leading to a disrupted homeostatic balance and a higher risk of disease and functional loss. Frail adults experience an increased mortality rate and unfavorable health outcomes, such as falls, fractures, disability, cognitive decline, and a poor quality of life [
4
]. Nevertheless, according to preliminary research, frailty is not exclusively an age-related syndrome, as patients suffering from rheumatic diseases may also be more prone to developing frailty [
5
]. Several factors can be responsible for the increased susceptibility to frailty in rheumatic patients, including genetic and epigenetic pathways, metabolic and environmental factors, and immunological, musculoskeletal, and endocrine effects [
6
]. In particular, systemic and chronic inflammation has been linked to frailty in rheumatic subjects [
7
]. The treatment of patients with rheumatic diseases and frailty must be multidisciplinary and consider comorbidity, rather than limiting treatment to the rheumatic condition. Due to the potential high number of comorbidities and polypharmacy, non-pharmacological treatments, such as spa therapy, are becoming increasingly important for individuals with rheumatic conditions. Spa therapy is a therapeutic approach that utilizes natural resources such as thermal mineral-rich waters, mud, and gases, which are administered to patients through various methods such as bathing, drinking, and inhalation treatments [
8
,
9
]. Furthermore, spa therapy is not limited to the use of natural resources alone, as it can be complemented with several other therapeutic modalities such as exercise, massage, relaxation techniques, and more [
10
,
11
]. Among the most-popular treatments within the field of spa therapy, balneotherapy, the immersion in thermal mineral-rich waters, and peloid therapy are usually employed in musculoskeletal conditions [
8
,
12
]. Pre-clinical studies and clinical trials have shown that spa interventions can be beneficial in subjects with rheumatic diseases [
13
,
14
,
15
,
16
]. The effects of immersion and exercise in thermal mineral-rich water on symptoms and inflammation appear to be superior and longer-lasting than the effects of hydrotherapy [
14
,
17
,
18
,
19
,
20
]. Furthermore, preliminary studies are evaluating the effects of thermal mineral-rich water on the skin's microbiome, since bathing in thermal water could act on certain bacteria of the skin [
21
]. On the other hand, mud therapy improves blood flow, connective tissue flexibility, and plasma levels of β-endorphins. Additionally, mud therapy influences the neuroimmunoendocrine system and has anti-inflammatory properties [
14
,
16
,
18
,
22
].
The aim of this scoping review was to investigate the effectiveness of spa therapies in managing frailty in patients with rheumatic diseases. Firstly, this paper highlights the relationships between frailty and rheumatic diseases, with a particular focus on the susceptibility of rheumatic patients to develop frailty. Secondly, we emphasize the immunomodulating mechanisms of spa therapy, which could play a significant role in managing frailty in rheumatic patients. Finally, this scoping review summarizes the clinical evidence on the effectiveness of spa therapies, including mud therapy, thermal mineral-rich baths, and exercise in mineral water, which can be utilized as therapeutic means for frailty in rheumatic patients.
2. Materials and Methods
This scoping review followed a five-stage process based on the methodological frameworks proposed by Arksey and O'Malley and Levac et al. [
23
,
24
]. To begin, the research question was formulated by the first author in collaboration with the other authors as follows: What evidence exists regarding the impact of spa therapy on rheumatic disorders and frailty in the literature? Subsequently, a literature search was conducted on Medline (PubMed), Google Scholar, Web of Science, and Scopus by two independent researchers (M.C.M. and A.S.), using keywords such as spa therapy, health resort medicine (which includes "all medical activities originated and derived in health resorts based on scientific evidence aiming at health promotion, prevention, therapy and rehabilitation"), balneotherapy, and peloid therapy, combined with Boolean operators (
Figure 1
). The eligibility criteria included in vitro and in vivo research, randomized controlled trials (RCTs), or clinical trials that investigated the spa therapy interventions (balneotherapy, peloid applications, etc.) compared to another intervention or no intervention. A thorough process of identifying and selecting relevant studies was carried out. To be included in the review, studies were required to have an available abstract and be published in English. Articles with abstracts written in languages other than English were excluded. The analysis included all original research articles published from January 2000 up to June 2023 (date of last search: 27 June 2023), while case reports, letters to the editor, and studies published before 2000 were excluded. Repetitive studies and those unrelated to the topic were also excluded.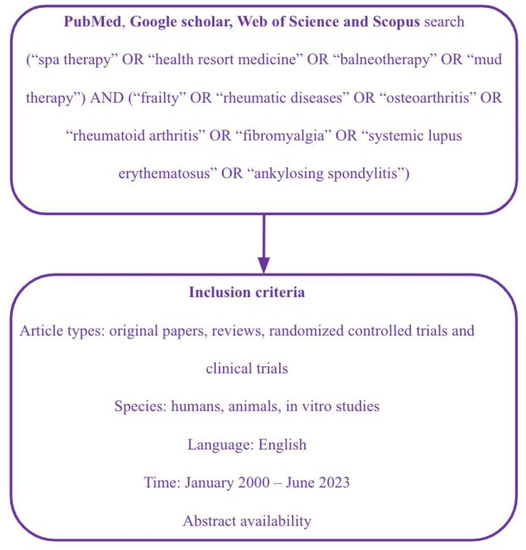 Figure 1. Scoping review process. RCTs: randomized controlled trials.
Data extraction was performed, excluding papers that did not meet the inclusion criteria. The first author and her assistants independently screened the papers and obtained full-text versions.
3. Frailty in Rheumatic Diseases
4. Spa Therapy Effects on Frailty in Rheumatic Diseases: Immunological Aspects
5. Spa Therapy Effects on Frailty in Rheumatic Diseases: Clinical Evidence
6. Discussion
Frailty is defined by a deterioration in various systems' physiologic reserve and function, which increases susceptibility and has detrimental effects on health [
3
]. Recent research has highlighted the higher frequency of frailty in chronic diseases, regardless of age, even though it is widespread in the elderly [
5
]. Chronic inflammation is likely to be crucial in frailty development, both directly and through the effects on other systems such as the musculoskeletal, endocrine, and neurological systems [
58
]. Frailty is more common in rheumatic disease patients than in healthy controls, regardless of age, and is linked to increased disease activity, mostly because of chronic inflammation [
5
]. For example, since the incidence of OA increases with age, the frail phenotype can often coexist with this disease, also associated with sarcopenia [
5
]. The link between frailty, rheumatic disorders, and sarcopenia is even more evident in immune-mediated rheumatic diseases, such as RA, AS, and SLE, where chronic inflammation facilitates muscle catabolism [
5
]. The typical symptoms of frailty, such as weakness, reduced activity, and low energy, are also present in patients with FM [
63
].
Frailty is not a permanent condition, and early interventions should be attempted to prevent it while also limiting disabilities and severe health outcomes [
2
,
67
]. Exercise training has demonstrated positive effects on various systems, including the musculoskeletal, endocrine, and immunological systems. In particular, exercise helps to reduce frailty by suppressing muscle inflammation, promoting anabolism, and increasing muscle protein synthesis [
67
,
149
,
150
]. Combined aerobic and resistance exercise seem to be the most-effective strategies to ameliorate frailty condition [
150
]. As mentioned above, muscle strength is one of the predictive characteristics associated with frailty, as well as one of the elements impacted in rheumatic diseases such as osteoporosis, OA, FM, and RA. Progressive resistance training has been shown to increase muscle mass and gait speed in older adults and can, therefore, be considered an effective rehabilitative intervention for frail subjects [
150
]. On the other hand, a reduction in aerobic capacity has been shown to be linked to frailty and aging, contributing to a decrease in the ability to perform the activities of daily living [
50
,
150
].
Water-based rehabilitation is a widely employed approach for the prevention and management of numerous conditions [
14
,
103
,
111
,
122
,
151
]. In the field of musculoskeletal conditions, water-based exercise has been utilized to enhance pain management and functional outcomes. On the other side, in the case of neurological disorders, there is notable evidence supporting aquatic exercise effectiveness, particularly in Parkinson's disease and strokes [
122
,
152
]. These conditions can benefit from water-based rehabilitation, as it helps reduce the risk of falls and enhances exercise safety [
122
]. Additionally, water-based rehabilitation plays a significant role in cardiopulmonary rehabilitation. Indeed, water-based exercise has been shown to improve respiratory and peripheral muscle strength [
122
].
Exercise in thermal mineral-rich water combines the benefits of hot mineral waters, such as the pharmacological effects and the physical effects of immersion (mainly due to temperature, buoyancy, viscosity, and hydrostatic pressure), with the already-mentioned effects of exercise [
14
,
16
,
143
,
153
]. Exercise programs conducted in the spa setting can include exercises to maintain and improve joint function, mobility, and flexibility and strengthening exercises [
121
]. Indeed, the warm temperature of the water promotes relaxation and reduces muscle tension, thereby alleviating pain and enhancing mobility. The buoyancy provided by the water reduces the load on joints, facilitating gentle exercise and promoting functional recovery. These improvements are of great significance in the context of frailty, as they contribute to enhanced mobility, reduced pain, and improved overall well-being. Furthermore, proprioception exercises and gait training can also be performed in the spa setting [
10
,
152
,
154
,
155
,
156
].
On the other side, also traditional spa therapy interventions alone have several positive effects in rheumatic patients. The reviewed studies consistently reported improvements in pain, physical function, and quality of life following spa therapy interventions. The mineral content contributes to spa therapy's positive effects by offering anti-inflammatory and analgesic properties. H2S donor treatments have shown promise in reducing inflammation and proinflammatory mediators associated with OA. Although the use of spa therapy in inflammatory rheumatic diseases is still debated, in vitro models of RA have shown reduced production of IL-6 and TNF-α. In the case of FM patients as well, mineral-rich water bathing has displayed anti-inflammatory effects, leading to decreased serum levels of PGE2, IL-1, and LTB4.
In addition to its effects on specific conditions, spa therapy has shown promise in addressing risk factors for rheumatic diseases and frailty. For instance, spa therapy has been associated with reductions in body weight, cholesterol, triglycerides and glycemia levels in obese individuals. Moreover, spa therapy interventions often incorporate multidisciplinary approaches, including physical exercises, social integration strategies, healthy nutrition, and neuropsychologic sessions [
11
,
124
,
157
,
158
]. These holistic approaches address various aspects of frailty, including physical, psychological, and social domains.
Beyond the specific treatments, the tranquil environment of a spa facility contributes significantly to the therapeutic effects [
10
,
14
,
123
]. Spa therapy often takes place in serene settings, away from the stresses and distractions of daily life. This tranquil setting helps to reduce anxiety, improve sleep quality, and enhance mental well-being [
76
,
123
,
138
,
159
].
Due to all these beneficial effects, the exploration of preventive and rehabilitative protocols in the spa setting is currently an emerging field. Previous studies have evaluated a multidimensional approach in the spa setting to improve patients' quality of life and promote their well-being through a combination of physical, nutritional, and educational elements [
11
,
124
]. Similar to the results obtained in the treatment of rheumatic conditions, preliminary findings indicate that a tailored and multidisciplinary rehabilitative program, incorporating thermal mineral-rich water exercises, respiratory and motor exercises, social integration training, neuropsychology sessions, LASER therapy, and magnetotherapy, has promising results in reducing the exacerbation of long COVID syndrome, preventing the onset of disabilities, and minimizing reliance on medications and specialist consultations [
157
,
158
].
Based on the results of our scoping review, the spa setting holds significant potential for implementing preventive and rehabilitative protocols tailored to frailty patients with rheumatic disorders. Preventive protocols in the spa setting can focus on early intervention and lifestyle modifications to mitigate the progression of rheumatic disorders and reduce the risk of frailty development. These protocols may include personalized exercise programs that incorporate aquatic therapy sessions aimed at improving joint flexibility, muscle strength, and overall physical function. In addition, nutritional counseling and education strategies can be incorporated to promote healthy habits and optimize well-being.
The main limitation of our review is the lack of direct investigation into the effect of spa therapy on frailty itself. As stated, there have been very few studies specifically examining the impact of spa therapy on frailty, and no research has explored the underlying cellular and molecular mechanisms involved. Therefore, the understanding of the effect of spa therapy on frailty is primarily based on extrapolating findings from studies conducted on rheumatic diseases or the risk factors associated with frailty. This indirect approach limits the ability to draw definitive conclusions about the direct effects of spa therapy on frailty and highlights the need for further research specifically targeting this area.
7. Conclusions
In conclusion, by contributing to the body of knowledge on non-pharmacological treatments for frailty, this review provided a comprehensive understanding of the effectiveness of spa therapies in managing frailty in rheumatic patients. The results of various in vitro, in vivo, and clinical studies on pain, disease activity, function improvement, comorbidity management, and inflammation modulation suggest that spa treatments may be effective in preventing frailty in rheumatic patients. Furthermore, the health resort setting's unique benefits make it an ideal environment to develop specific exercise programs for patients with frailty, rheumatic diseases, and comorbidities. Therefore, future studies should investigate innovative strategies to improve the tailored and comprehensive management of these patients in the spa setting.
Author Contributions
Conceptualization, M.C.M., A.S., D.C. and S.M.; methodology, M.C.M. and A.S.; validation, M.C.M., A.S., D.C. and S.M.; formal analysis, M.C.M. and A.S.; investigation, M.C.M. and A.S.; resources, M.C.M. and A.S.; data curation, M.C.M. and A.S.; writing—original draft preparation, M.C.M. and A.S.; writing—review and editing, M.C.M., A.S., D.C. and S.M.; visualization, M.C.M., A.S., D.C. and S.M.; supervision, M.C.M., A.S., D.C. and S.M.; project administration, M.C.M., A.S., D.C. and S.M. All authors have read and agreed to the published version of the manuscript.
Funding
This research received no external funding.
Institutional Review Board Statement
Not applicable.
Informed Consent Statement
Not applicable.
Data Availability Statement
The literature review was conducted using the MEDLINE (PubMed), PEDro, and Scopus databases.
Conflicts of Interest
The authors declare no conflict of interest.
| | |
| --- | --- |
|   | Disclaimer/Publisher's Note: The statements, opinions and data contained in all publications are solely those of the individual author(s) and contributor(s) and not of MDPI and/or the editor(s). MDPI and/or the editor(s) disclaim responsibility for any injury to people or property resulting from any ideas, methods, instructions or products referred to in the content. |
Download the file : healthcare-11-01899-v2.pdf (729.1 KB)
Find it online